Eyeball Meatballs with Pasta
Are you looking for a fun way to celebrate Halloween with the entire family?
Well, Eyeball Meatballs with Pasta is one way to start off the festivities.
Turn dinner time into family fun time with this simple-to-follow recipe.  See the directions below, and don't forget to let the entire family join in the amusement by creating their own eyeball meatballs.
And of course, you can pick up all the ingredients at El Toro Meats.
Happy Halloween from Bob, Bobby, and the Friendly Team @ El Toro Gourmet Meats.
DIRECTIONS FOR EYEBALL MEATBALLS WITH PASTA
From El Toro Gourmet Meats
Preheat oven to 400° and line a large, rimmed baking sheet with parchment.

In a large bowl, add beef, onion, Panko, garlic, parsley, and egg. Season generously with salt and pepper. Mix ingredients together with a rubber spatula or your hands until well combined, then shape into 1" balls. Place onto a baking sheet.

Bake until meatballs for 13 minutes, then to each meatball, add a piece of cheese and olive to create "eyeballs." Bake until cheese is melty, 2 minutes more.

Meanwhile, in a large pot of salted, boiling water, cook spaghetti according to package directions until al dente. Drain and transfer to a platter.

Pour warm marinara sauce over spaghetti, then scatter with meatballs.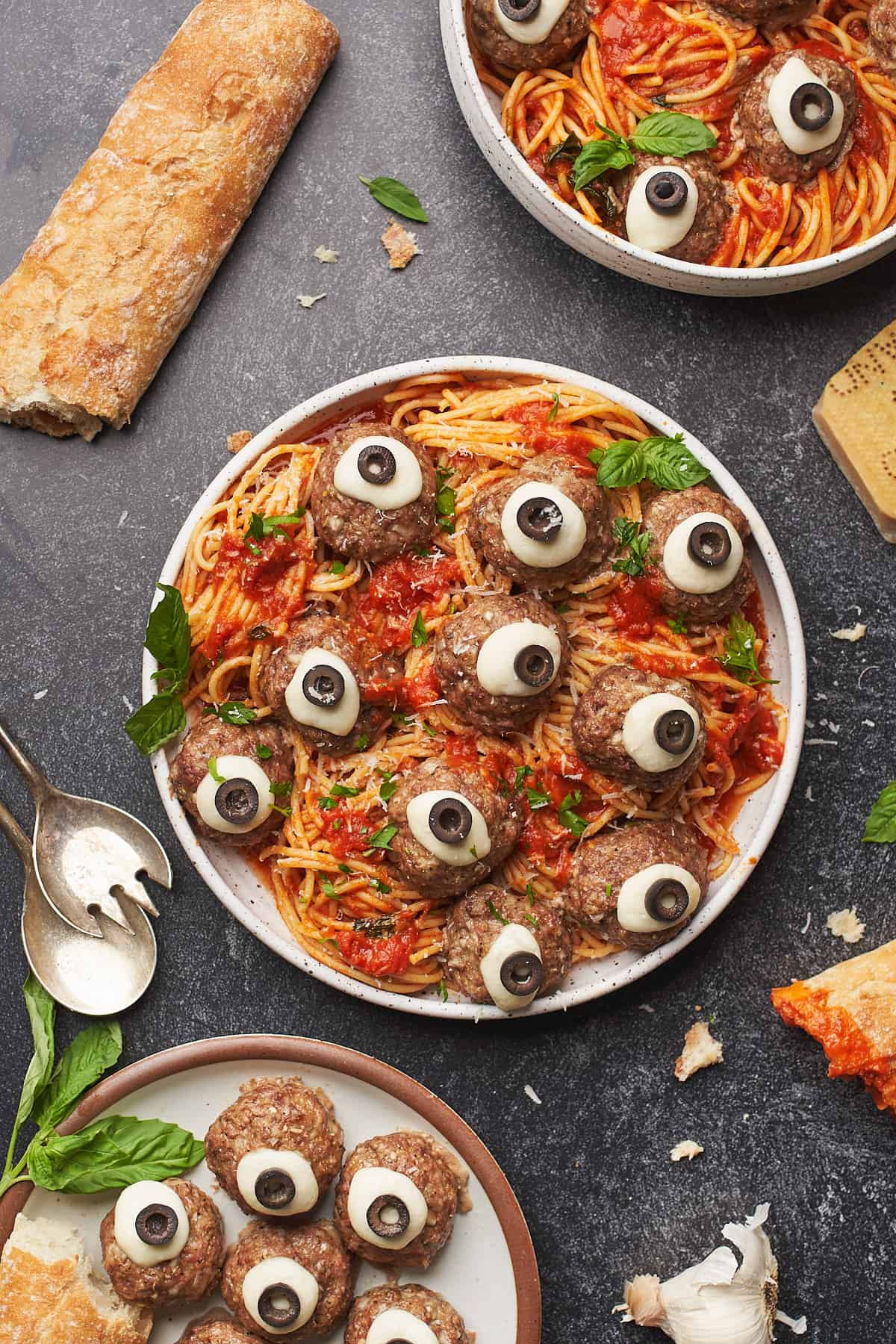 ***Recipe and photo courtesy of delish.com.